7 Basic NLP Models to Empower Your ML Application
Cheatsheet for BERT, XLNet, RoBERTa, ALBERT, StructBERT, T5, and ELECTRA.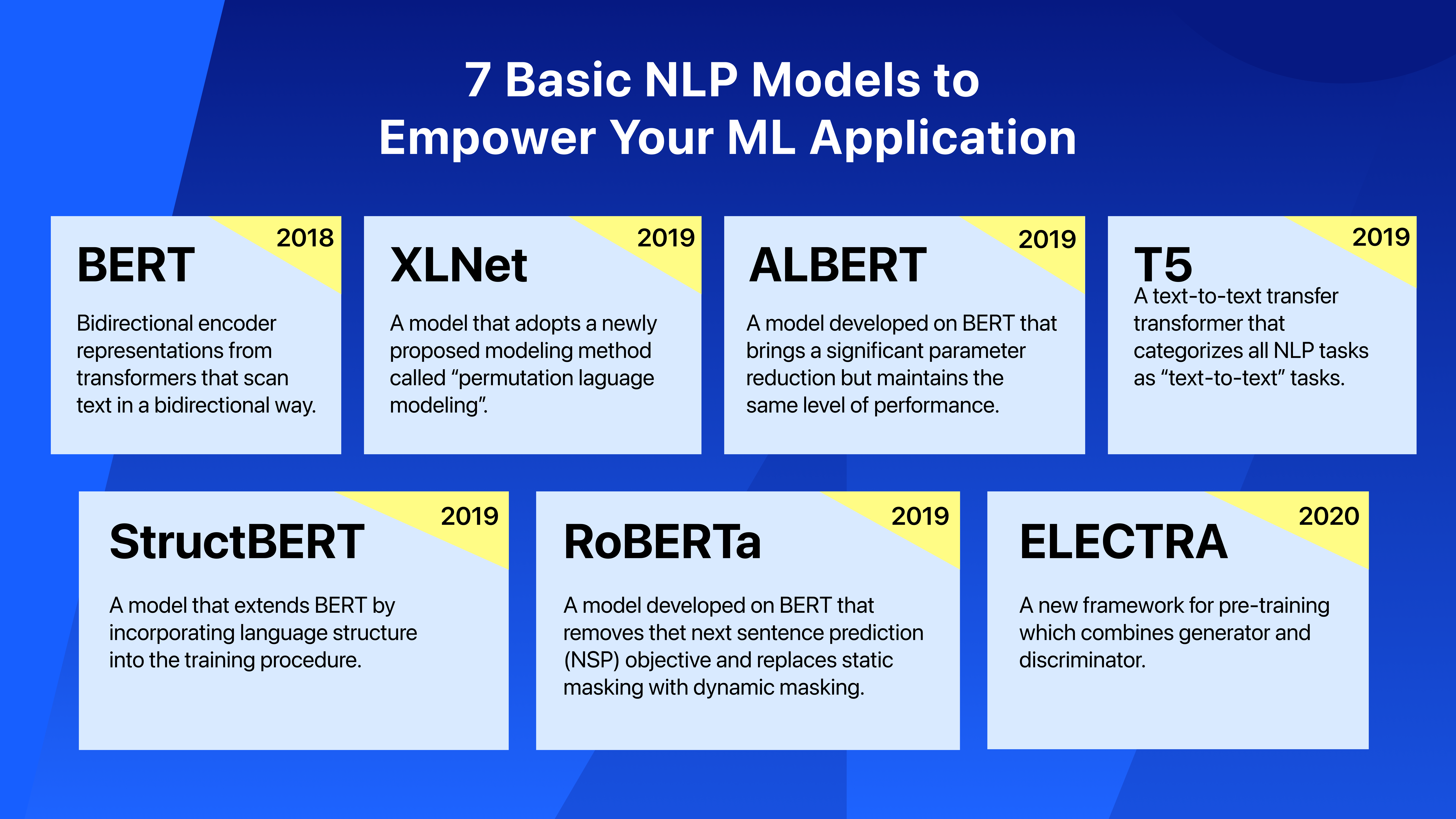 An overview of the 7 NLP models.
In the previous post, we have explained what is NLP and its real-world applications. In this post, we will continue to introduce some of the main deep-learning models used in NLP applications.
BERT
XLNet
RoBERTa
ALBERT
StructBERT
T5
ELECTRA